Buy a Brick – EXTENDED!!!
Due to the numerous requests received, LEF has decided to extend the brick campaign. If you would like to order, it's not too late…buy your brick today!!!
LEF is offering a unique way to permanently recognize your children or family, a teacher or classmate, or memorialize a loved one. Businesses can also display their support of the schools. You can create a personalized brick to be placed at Lakeland Middle Preparatory School.
There is a limited quantity of 4×8 and 8×8 bricks available. The bricks will be placed on a path by the flagpole as you enter the school property. With the sale being extended, the date for installation has been altered. We will post updates regarding installation on this website and on our Facebook page, so check back or connect with us to receive the latest news!
Buy a Brick
Kroger Community Rewards
Have a Kroger card? Register it online at krogercommunityrewards.com and select "Enroll". Simply link your Kroger plus Card to Lakeland Education Foundation, or NPO #13489. Every time you shop at Kroger, LEF will earn money. It's that simple! Don't have a Kroger card? You can pick one up at Customer Service in any store.
Amazon
Everyone loves to shop through Amazon. Now, you can give back to your community while doing it! Shop through smile.amazon.com and select Lakeland Education Foundation as your charity. That's it! Then, just shop as you would normally, at smile.amazon.com, and a percentage of the sale will be given to LEF in support of our local public schools and children.
Omaha Steaks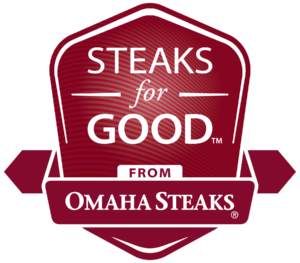 Having a cookout? Need to purchase food for a holiday meal? Check out Omaha Steaks for some really great food. When you purchase through the following link, 10% of the sale will be donated to LEF from Omaha Steaks. Eat up and enjoy the great food knowing that you supported the educational enrichment of the children in your community!
Shop For Steaks Now